Partnerships
The Nanny League is an active member in each community it serves. We are proud to be partners with several local companies and national brands.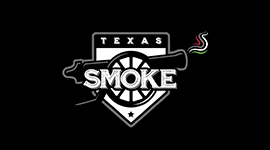 Texas Smoke
The Nanny League is a proud partner of the Texas Smoke, Austin's premier women's fast-pitched softball league! As working parents ourselves, we understand the challenges of balancing professional duties with family life. It is an honor to provide their players and staff with in-home childcare during their practices and on-site care during their home games. Play Ball!
Are you a professional sports team looking to provide childcare for your players? Submit your inquiry here.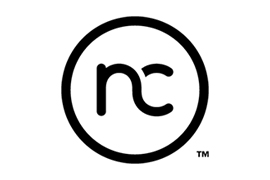 Nanny Connie
The Nanny Connie Way is your go-to, first-time-parent-proof baby manual that will give you not only the guidance you crave but also the confidence to be the best parent you can be. Have no fear! Nanny Connie is here with all the solutions you need for every baby-care dilemma from comforting a colicky infant to trying to breastfeed in public.
Nanny Connie & The Nanny League have partnered to provide monthly conversations around motherhood, working as a professional nanny, and everything in between.
Follow us along on Instagram!
BabyQuip
Planning a getaway for your family but worried about lugging all your baby gear?
Say hello to a hassle-free travel experience with all the comforts of home, courtesy of @BabyQuip!
Whether you're staying in a cozy Airbnb or a luxurious resort, @BabyQuip has you covered. They'll work with your vacation rental host or hotel concierge to deliver the essential gear directly to your accommodation before your arrival. Alternatively, you can opt for delivery once you've settled in.
Book today and use code TNL20 for a discount!
Empower
Empower is an international nonprofit with a very specific mission – to empower, support and connect children and young adults who have experienced the loss of a parent.
Empower was founded in 2013 as a grassroots effort in a small coastal Massachusetts town to bring teenage girls who had lost their mothers together on Mother's Day. Today, Empower has grown into an international nonprofit that supports, connects, and empowers all children and young adults who have lost a parent.
Empower offers a range of year-round programs and activities provided at no charge to the family, nurturing an inspiring, diverse community and proving that not only can you survive parent loss — you can thrive.
Lunch Brunch
Lunch Bunch encourages curiosity through food with ready-to-eat, fresh & creative kids' lunches conveniently delivered to your school.
They offer enrichment programs that offer a unique blend of culinary education, cultural immersion, and skill development, creating a transformative learning experience that's fun for kids of all ages.
Our local Los Angeles Nanny League members have the opportunity to become trained to teach these enrichment classes. For more info, click here.

Jam with Jamie
We love Jam with Jamie!
Jam with Jamie's family-approved program is designed to support the learning and development of children ages 2-5 and is built to meet your needs. They will match an experienced teaching artist to your family and adapt our curriculum to your family's schedule, bringing creative activities in movement, crafts, sensory explorations, play, and of course, music! Jam with Jamie is here to support your children in their virtual learning, and emotional development, and to provide a hands-on experience to help them grow. Available for small groups or 1:1. Their teaching artists are $35-$65/hour, depending on the number of children participating.
Visit Jam with Jamie to get started and USE CODE JamNannyLeague15 to receive a discount!
LET'S DO THIS
Discover the magic of collaboration
Unlock endless possibilities together. Get in touch and let's start building something amazing!