The Law Office of
Lisa Pierson Weinberger
The Law Office of Lisa Pierson Weinberger is a boutique employment law practice in California, dedicated to the needs of families. With a special focus on domestic employment law, we advise clients on how to conduct a background check, ensure legal status of employees, establish benefits policies, comply with wage and hour laws, properly manage employment tax and insurance obligations, and provide notice relating to surveillance and drug screening. Lisa also prepares employee applications, employment agreements/offer letters, time cards, confidentiality agreements, mutual agreements to arbitrate, employee handbooks, counseling/discipline notices, termination letters, and severance/release agreements. Lisa takes a personal and practical approach to every matter, working to protect and reassure clients through many stages of their lives. Lisa's counsel adapts as circumstances change, but her role as trusted ally remains a constant. Her high profile and high net worth clients appreciate her ability to understand the full scope of each unique situation, and quickly see her as the natural extension of their household.
CEW Solutions, LLC.
CEW Solutions, LLC. is a full service, fully licensed and insured investigation firm offering a wide range of services to insurance companies, corporations, third party administrators, attorneys, investigation firms and the public. CEW provides a wide range of background check services which can be tailored to each client's individual needs. We will provide you with the most up to date information possible so you can make an informed decision based on our background check. We look forward to working with you and reducing your liability. Kevin J Ryan has been a business owner and investigator since 2002 with vast knowledge in criminal, civil, white collar and missing person cases. With a direct focus on the client, Kevin maintains the best professional relationship with all parties involved, on both sides of the aisle, while achieving positive results that allow families, businesses, and agencies to feel relieved that their matter is being dealt with in a courteous and cost effective manner.
Working Mom Notes
The Nanny League is proud to introduce our clients to Working Mom Notes, a supportive platform for working mothers.
With this network, WMN provides topics of discussion to help break stereotypes. Examples include discussing salary gaps, work travel, maternity leave rights, postpartum depression/anxiety, breastfeeding versus formula feeding, and how to set boundaries both professionally and personally. By broaching these topics, it allows women to see they are not alone and can feel more confident in their thoughts and actions.
Learning Motherhood
The Nanny League is a proud partner of Learning Motherhood.
Learning Motherhood is dedicated to providing education & resources designed to empower parents to thrive at home and in the workplace as they grow their families.
Their Company Series works in support of our Corporate Employee Nanny Benefit Program and Corporate & Collegiate Backup Care Programs. Learning Motherhood will review your existing company culture and strategies for supporting families in the workplace. They'll then develop a unique program specific to your organization, ensuring your offering to employees aligns with your company's overall mission and values.
Whether you prefer on-demand video training, virtual, or an in-person live learning series, Learning Motherhood will propose training that leaves your employees feeling supported and your business strengthened.

The New Mom School
The New Mom School offers our Southern California clients life-changing classes that equip you with everything you need to know as a new mom. Each session is organized by your baby's birth month so that all moms are experiencing the same phase in motherhood. Their team of experts is comprised of the very best in the community who visit your class throughout the series bringing the most current, research-based information to help support you through your journey as a new mom.
Their classes are a judgment-free zone where the mommy wars are left at the door and moms support and empower one another regardless of their parenting style. Whether you use disposable or cloth diapers, breastfeed or formula feed, co-sleep or work full time, your class will become your lifeline.
Use code NMS15 when you sign up to receive 15% off your class!
HomePay
Nannies care for the most important people in your world: your loved ones. You can show your appreciation by paying legally, which can help your nanny qualify for benefits such as unemployment insurance, Social Security, and Medicare.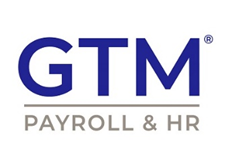 GTM Payroll Services
GTM Payroll Services will pay your nanny with direct deposit or check, withhold and remit taxes, and take care of any other compliance requirements like workers' compensation insurance. All backed by an unparalleled level of customer service and support from a team of household employment experts.
The Nanny Doctor
Does the thought of beginning a search for the right nanny seem a little daunting to you? Do you currently have a nanny that doesn't seem to be a perfect fit, but that you think has room for improvement? Has something come up that you have no idea how to handle? The Nanny Doctor is here to help!