Who We Are
Our prestigious clientele ranges from A-list celebrities and musicians to athletes, parenting influencers, top CEOs, Ivy League professors, government officials, and medical professionals—the world's most influential individuals.
We have an incredible reputation for serving the very best with a concierge-like approach.
We take into consideration your family dynamic in addition to your morals, your religious and political views, parenting styles, and affiliations. We take the time to listen to your needs and present you with the most appropriate candidates.
Our mastery lies in enhancing existing routines or introducing new ones that align with your preferences. We are delighted to introduce a comprehensive support system that ensures a nurturing environment for your children all year round. We provide the best for the best, it's that simple.
And now we're here to help do the same for you.
Lindsay Thomason
Ceo & Founder
Lindsay Thomason is an entrepreneur, advocate against child sexual abuse, and proud wife & mother. She graduated cum laude from Syracuse University's prestigious SI Newhouse School of Communications in 2004 and went on to work in the entertainment industry in Los Angeles. She left her career to pursue her passion for working with children, becoming a full-time professional nanny, and after seeing the need for quality childcare firsthand, Lindsay Thomason started The Nanny League in 2010. Today, The Nanny League services affluent households, busy professionals, celebrities, and influencers worldwide.
Lindsay, along with her trusted female-led team, has built a database of 30k+ professional, college-educated nannies, household managers, personal assistants, newborn care specialists, and private educators and has matched thousands of families throughout the United States and overseas. She has been featured in various press and has developed strong relationships with national and local brands such as Belly Bandit, mom.com, Fashion Mamas, and more. Lindsay was nominated for LA Business Journal's 2017 Women's Summit CEO of the Year and an "Austin Under 40" Award in 2021. The Nanny League was selected as the Childcare Agency Winner for the '2022 Best of Beverly Hills Awards.'
Lindsay serves as an Associate for Stop the Silence® and has played an integral part in the development of an online training program to educate nannies about child sexual abuse prevention and mitigation. The Nanny League is the first-ever nanny agency to mandate this training for its members. The Nanny League is also partnered with Erin's Law and the Erin Levitas Foundation where she serves on the Advisory Board.
Lindsay currently resides in The Woodlands, TX with her husband Eric, their twins Bette & Sarge, and their dog Evvie. She is an active yogi, loves hiking, and treasures any time spent with her beloved family at home, at the lake, or on the beach!
You can reach Lindsay directly at lindsay@thenannyleague.com or 888-299-9572 ext. 407.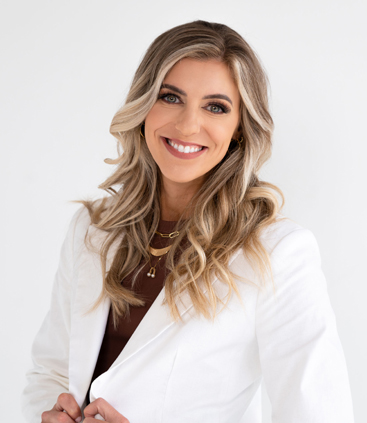 Ashley Georgulis
COO, CORPORATE & COLLEGIATE BACKUP CARE + MIDWEST CLIENT MANAGEMENT
Prior to joining The Nanny League in 2018, Ashley Georgulis spent seven years in the Education Publishing industry from Elementary Education to Professional Development. The oldest of four, with five years of nanny experience, Ashley's passion for childcare, development, and education was planted at a young age and has continued to flourish. Ashley graduated Magna Cum Laude from Texas State University with a Bachelor's degree in Public Relations and Marketing. She launched her career in educational publishing where she spent seven years in marketing, advertising, public relations and sales.
Ashley pursued her Master's degree in Organizational Development from Saint Louis University, where she discovered a passion for growing individuals and entities. Ashley currently resides in Houston, TX with her husband, Brett, daughter, Eleanor (Elle), son, Alexander, and rambunctious pup, Sterling. Ashley is an avid runner and cyclist. When she's not on the trails, you can find this fitness enthusiast traveling the world with her favorite traveling partner, her husband.
You can reach Ashley directly at ashley@thenannyleague.com or 888-299-9572 ext. 402.
Autumn Lance
DIRECTOR, WEST COAST & SOUTHERN UNITED STATES
Autumn Lance has been with The Nanny League since June 2022. She is a former educator with over 8 years of experience in the classroom and a Master's Degree in Educational Administration with a teaching certification for Social Studies Grades 8-12. Autumn graduated from Texas A&M University with a B.B.A. in Marketing. She began her career in the fitness industry where she supported some of the top brands in the U.S. From there, Autumn found her passion in coaching high school sports and public education. She has coached an array of sports including volleyball, softball, track, and powerlifting.
A natural connector, Autumn has transitioned into the role as Client Relations Manager of the Western & Southern Regions of the US at The Nanny League with ease. She is passionate about serving clients nationwide, helping them find the best in-home care for their families!
Autumn currently resides in the Houston area with her husband, CJ, and daughters Dylan and Bradley. She enjoys staying active, traveling, and spending time with her busy family.
You can reach Autumn directly at autumn@thenannyleague.com or 888-299-9572 ext. 401.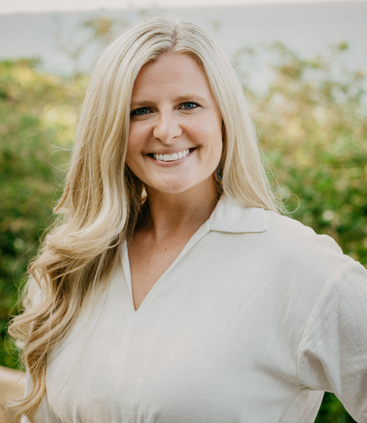 Chelsea Mills
CLIENT RELATIONS MANAGER, EAST COAST
Chelsea is a Georgia native, having lived and grown up in Alpharetta, a suburb outside of Atlanta. Chelsea grew up riding horses and attended Auburn University as a competitive member of the Auburn Equestrian Team. Chelsea graduated from Auburn in 2010 with a Bachelor's Degree in Marketing.
After college, Chelsea moved to Austin, TX to pursue a career with Care.com HomePay. During her 9-year employment, Chelsea held multiple roles within the company. Her most recent role as the
Partner Relations Manager, working closely with placement agencies and their clients across the country, has prepared her well for her Client Relations Manager role within The Nanny League team. Chelsea loves connecting with families and nannies to serve as a problem-solver and support system.
Chelsea and her husband have 3 children, 2 dogs, and 2 miniature ponies on their farm in Texas. In her free time, Chelsea enjoys riding horses, playing tennis, enjoying music, and romping around outside with her family. She loves going to concerts and sporting events!
Chelsea can be reached directly at chelsea@thenannyleague.com, or 888-299-9572 ext. 403.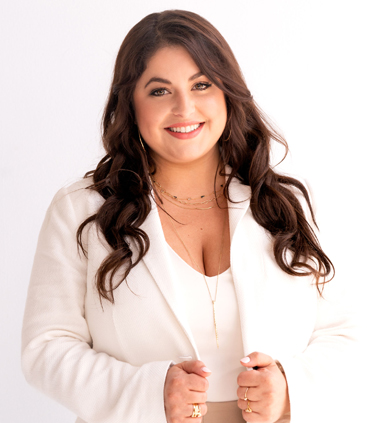 Caroline Heyl
STRATEGIC PARTNERSHIPS, RESEARCH & DEVELOPMENT
Caroline was born and raised in Austin, TX, and has dedicated the past ten years of her professional experience to public education as a Special Education teacher and Vocational Coordinator. Receiving her B.A in International Studies from Southwestern University and her M.Ed. In Transition to Adulthood from the University of Kansas, Caroline has always had a passion for working with children, young adults, and people with disabilities. In addition to public education, Caroline also has experience in the non-profit sector through the Texas Association of School Boards and a local non-profit targeting families of children with special needs called VELA. Currently serving as the Manager for Strategic Partnerships, Research & Development for The Nanny League allows Caroline to continue pursuing her passions of helping others and creating meaningful outcomes for children and families from all walks of life.
Caroline resides in Austin with her beloved senior rescue pup, Brasco. Her lifelong passion for music, travel, culture, history, great food, family, and friends keeps her going. She loves a good story whether it be in a book, movie, or series.
You can reach her at Caroline@thenannyleague.com or 888-299-9572 ext. 406.
Shelese Andrews
Nanny Relations Coordinator
Shelese Andrews was born & raised in Southern California and was one of the first nannies ever placed with The Nanny League! She holds a Bachelor's Degree in Child and Adolescent Development from California State University Northridge.
Shelese now serves as a Nanny Relations Coordinator and Social Media Contributor while simultaneously working towards her Masters's Degree in Marriage and Family Therapy, along with her certification as an International Board Certified Lactation Consultant.
Shelese currently resides in Phoenix Arizona with her husband Dashalle, and three children Winnie, Phoenix, and Koda.
You can reach Shelese directly at shelese@thenannleague.com.
Rachel Hernandez
Client Relations Manager, Midwest
Rachel was born and raised in Portland, OR, and holds over 10 years of experience working in the childcare industry. She started as a preschool teacher and transitioned into working as a nanny and household manager. She then shifted gears and became a recruiter working for MyNanny. She took the experience and knowledge she gained as a nanny and became an advocate to help other nannies find their next family effortlessly. She started with The Nanny League in June 2022 as a Recruiter and most recently transitioned into Client Relations for our midwest department in November 2023.
Rachel lives with her husband Jonathan, daughter Savannah, and their dog Daisy in Waco, TX. During her free time, she enjoys hanging out with family and friends, cooking, going on runs, and trips to Homegoods!
You can reach Rachel directly at rachel@thenannyleague.com or 888-299-9572 ext. 413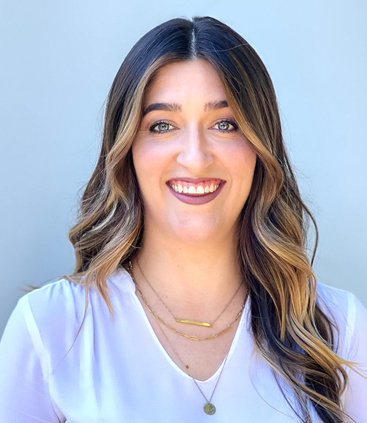 Jordan Rush
Client Relations Manager, Pacific Coast
Jordan's background and interests are quite diverse. She was born and raised in Los Angeles, CA, and has pursued a career in Early Childhood Education, accumulating more than 15 years of childcare experience. Her professional journey includes roles as a lead teacher at various preschools in Los Angeles and Nevada, followed by becoming a nanny for several families in LA. Jordan takes great pride in the relationships she has formed and the positive impact she's had on the children she has cared for. She began with The Nanny League as a recruiter in 2021 and has since stepped into the role of Client Relations Manager of our Pacific Coast department.
Jordan resides with her husband, Bryan, and their two children, daughter Harlow and son Wylder. Their family also includes a dog and two cats named Pirilli and Binx. Besides her passion for working with kids, Jordan has a love for the arts and the outdoors. She enjoys traveling and going camping with her family and has a strong interest in yoga, dance, and music.
You can reach Jordan directly at jordan@thenannyleague.com or 888-299-9572 ext. 412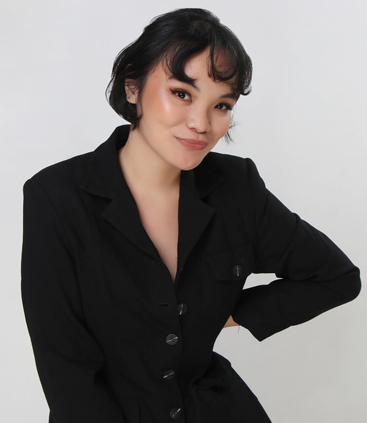 Gracy Villaester
RECRUITER & ADMINISTRATIVE ASSISTANT
Gracy Villaesterhas built a reputation in virtual administrative assistance, lead generation/outreach, e-commerce operations, HR recruiting, and training. She has a Bachelor's degree in Psychology and has demonstrated efficiency in generating high-quality leads, managing projects, establishing and nurturing relationships, as well as recruiting top talent in the HR/sourcing department.
Gracy is passionate about helping others, and actively engages in volunteer work. She finds joy in traveling and exploring diverse cultures. She is an advocate for
mindfulness and finds solace in reading and listening to enriching wisdom.
You can reach Gracy directly via email: gracy@thenannyleague.com or dial 888-299-9572 ext. 404.
Trisha Artugue
RECRUITER & ADMINISTRATIVE ASSISTANT
Trisha Artugue is a licensed Psychometrician, with a Bachelor's degree in Psychology. She is a skilled HR professional with extensive experience in Recruiting, Talent Acquisition, and Lead Generation. She has worked in various fields such as Customer Service, Insurance, Tourism & Hospitality, and Digital Marketing/E-Learning Services industries.
Trisha's passion for recruiting and her innovative thinking enables her to approach challenges with a fresh perspective.
Outside of work, Trisha enjoys spending time with her partner and their recently adopted kitty, Barbecue. She loves painting, sketching, and exploring new places for inspiration. She even has her own art page where she showcases her commissioned works.
To connect with Trisha directly, you can reach her at trisha@thenannyleague.com or call 888-299-9572 ext. 405.
Rovins Fernandez
RECRUITER
Rovins Fernandez is a dedicated and accomplished professional, holding a Bachelor's degree in Psychology. Her career spans various industries, including insurance, biotech, travel, and hospitality. She has transitioned seamlessly between roles as a Market Researcher, Customer Service expert, Case Manager, Recruiter, and Executive Assistant to C-suite level partners, resulting in a unique blend of skills and experiences.
Having excelled in various capacities, Rovins has demonstrated a strong commitment to delivering results and contributing positively to the organizations she's been a part of. Her astute attention to detail, adaptability, and unwavering work ethic make her an asset in any role she takes on.
Beyond the workspace, Rovins's background is steeped in music. She hails from a family of musicians. Her proficiency in playing various musical instruments is a testament to her creative and harmonious approach to life.
To connect with Rovins directly, you can reach her at rovins@thenannyleague.com or call 888-299-9572 ext. 415.

When it comes to our candidates, we believe in quality over quantity
A FEW THINGS WE BELIEVE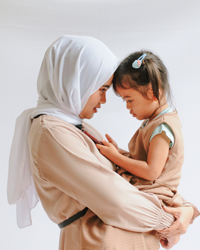 Integrity is the seed for achievement. It is the principle that never fails.
A FEW THINGS WE BELIEVE

To the world you are a nanny, to us, you are the world
A FEW THINGS WE BELIEVE