At The Nanny League, we believe in celebrating life's special moments while also supporting important causes. As October arrives, we're excited to bring you a blog that embodies the spirit of this vibrant month. Join us in raising awareness for Breast Cancer, diving into Halloween festivities, and unveiling our brand-new, fashion-forward sweatshirt collection!
October is synonymous with Breast Cancer Awareness Month, a time to show solidarity and support for those affected by breast cancer. At The Nanny League, we're proud to stand with survivors, fighters, and their families.
Our Contribution: This month, we're going all out with our 'Barbie-style' pink sweatshirts, a nod to Breast Cancer Awareness. These chic sweatshirts are more than just fashion statements; they're a symbol of hope and unity. For every pink sweatshirt sold, a portion of the proceeds will benefit the Breast Cancer Research Foundation.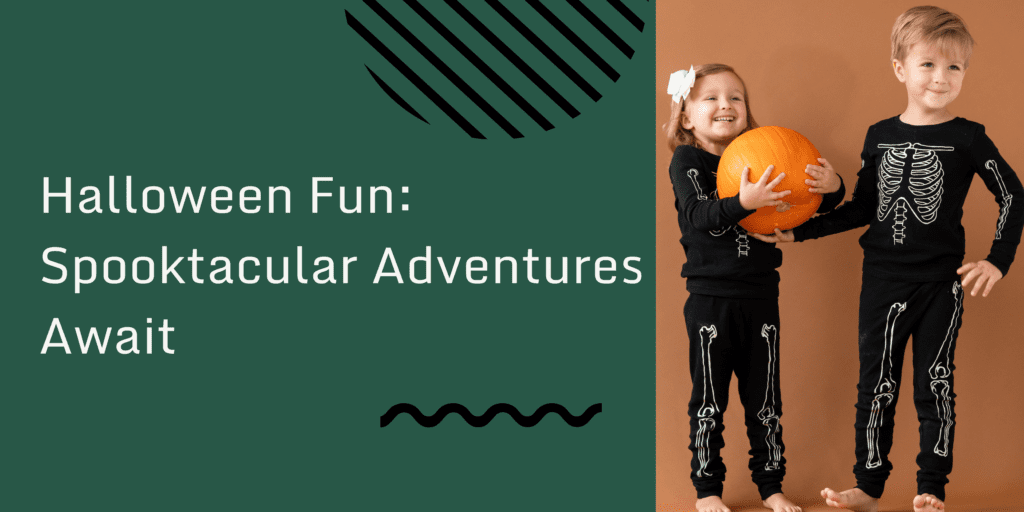 As autumn leaves paint the landscape in warm hues, it's time to embrace the spooktacular spirit of Halloween. Whether you're a parent planning a family costume, a nanny organizing a safe trick-or-treating route and crafts before and during the holiday, or a child excitedly picking out the perfect costume, Halloween brings joy to all.
Safety Tip: We encourage all our families and nannies to prioritize safety during Halloween activities. Ensure costumes are visible in low light, use reflective accessories, and carry flashlights for night-time adventures. Safety first, fun always!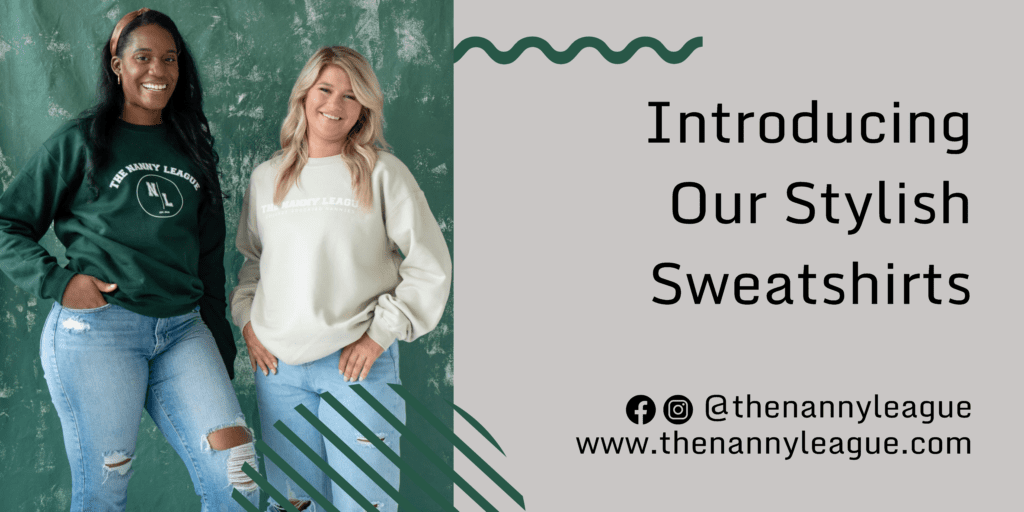 The Nanny League has always believed in blending practicality with style, and this October, we're thrilled to introduce our new sweatshirt collection. Designed with comfort, quality, and trendiness in mind, these sweatshirts are perfect for nannies on the go and families embracing the autumn chill.
College-Style Sweatshirts: Our college-style sweatshirts are a nod to our agency's founding principle – a commitment to college-educated nannies that bring expertise and professionalism to your family's care.
Our Limited Edition Girl Scout Sweatshirts: Stay cozy and stylish this Fall with our Girl Scouts sweatshirts. These limited-edition pieces are a must-have for any nanny or family. Get yours now and show your support for a great cause!
To explore more about Breast Cancer Awareness, Halloween safety tips, and our sweatshirt collection, visit our Facebook and Instagram pages. We're here to provide valuable insights and share the latest updates with our community.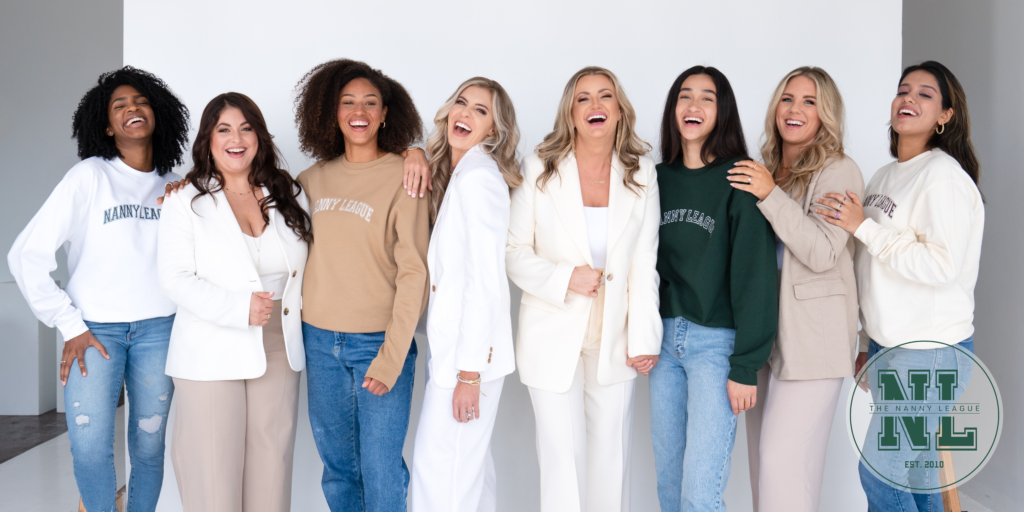 Remember, when you choose The Nanny League, you're choosing quality, care, and a commitment to making a difference in the world.
Thank you for being a part of our journey!
XO
TNL